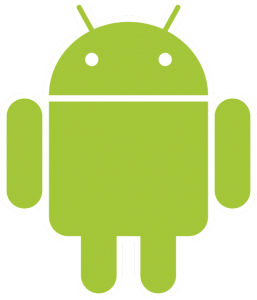 Indus has introduced Android™ training in Chennai to cater to the needs to anyone who is interested in learning the Android technology, be it to release their own apps or to get employed in an app development company.
For a fresh graduate, learning app development for the android platform can be one of the best ways that he or she can ensure a job in line with the current trends. As of March 2013, Android has  whopping 64% share in the global smartphone market with over 900 million activated android devices. With over a million apps available on the Google Play store and over 50 Billion downloads already, the Android revolution doesn't seem to slow down.
This phenomenon has brought with it a huge opportunity for anyone who is ready to learn and master the technology to quickly build apps for their own purposes and sell them on the Play store or create apps for companies that are looking for one. Numerous Android app development companies have sprung up all across the world and especially in India, and there is no shortage of jobs in this field.
What is special about Indus Android Training?
Indus automation keeps itself at pace with the technological advances in the world and it was natural that we found ourselves involved with the Android technology. Nowadays, we integrate applications run on the Android platform into our automation networks to ensure that the users can keep tabs on the events and alarms from their installations in real-time.
This has led to us having a fully fledged team of developers, who are masters in planning, designing and creating exceptionally user-friendly apps that are customized for the needs of our industrial clients.
We are taking it a step further with our Android training program. We help you learn the Android technology by using this same team to teach you everything you need to know about Android app development.
Taking up the Android course from Indus will enable you to:
Design and create Android apps from scratch using your own ideas and sell them on the Google Play store
Design and create apps that can be downloaded for free from the Play store and earn money from advertisements
Design and create apps for companies that are looking for Android app developers to develop their own apps
Get employed by App development companies.
The possibilities of what you can create with this know-how are endless. You just have to take a look at the Play store to see the variety of apps that are out there. Whether you are looking to make money for yourself, to start an app development company yourself or to get a job that pays you good, the Android training from Indus will definitely give you a rock solid foundation to build upon.
Given below is the complete list of what you'll be getting when you enroll for the android course from Indus.
Smart Phones Overview
Android Evolution
Android Versions
Android System Requirements
Android Installation
Android Architecture
Android "Hello World" Program, Explanation
Importance Of Android Manifest File
Android Activity Life cycle
Linear Layout
Relative Layout
Table Layout
Absolute Layout
Frame Layout
Grid Layout
User Interface

Text View, Button, Radio Button, Check Boxes, Spinner, etc.

Scroll View, List View, Grid View, Custom Views,etc

Activities, Intents, Intent-filters

 Activities
 Sub Activities
 OnActivityForResult
 Imlicit Intent
 Explicit Intent
 Linkify Intent

 Bending Intent
 Stricky Intent
 Intent-filters : Main, Launcher, Default
Threads, Services, Receivers, Adapters
Alert Dialog Boxes

 Toast Message
 Alert Dialog
Working With Menus

 Options Menu
 Context Menu
 Sub Menu
Multimedia

 Audio
 Video
 Animation
 Audio & Video Recording
Data Storage

Shared Preferences
SQlite Database
Working with File
Networking

SMS
GET, POST
JSON
Xml Parser
WebView
Email
Hardware

Camera
Bluetooth
Sensor
Wifi
Telephone Manager
GPS
Location Based Services

Working with GPS & Network Provider
Google Maps
Running App In Device & Debugging
Working with Android Tabs
Android Studio
Working with Android Touch
Application Publishing
In addition to these, we also offer three advanced modules to those who wish to take their skills a step further.
Android Social Networking
Android with PhoneGap, PhoneGap API.
Android Ads: Admob, AirPush, StartApp
Place a quick enquiry below to receive a call back from our team regarding our Android training in Chennai.